Ok so here is the front of the cattle car. The length is 12 and 7/8th inch. The height of the cattle car at the apex is 4 and 1/16th inches.
The base is 3/8th inch thick. The decking is 1/16th inch. There is a 1/16th inch spae between the floor and the first thimber. The first timber on all 4 sides is 3/8th inch thick. There is a 1/16th between timer 1 and 2. Timber 2-9 are all 1/4 inch thick with a 1/16th inch gap between each and the 9th timber has a 1/16th inch gap between it and the frame. The vertical frame timbers are 1/4x1/4 inch. The top frame timber is 1/8th x 1/4inch. The roof timber is 1/4x1/4 inch which forms a lip on the outer part of the car but is flush with the inner wall.
So here are the drafts, and I am no draftsman....
Cattle Car Park Side
Cattle Car Outer perimeter side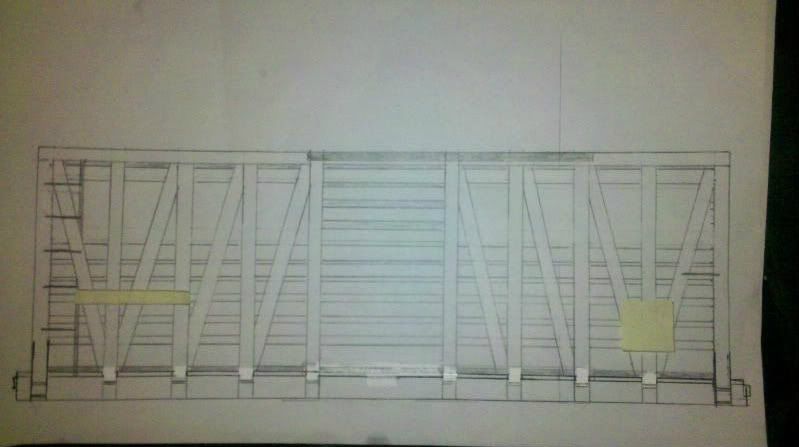 Cattle Car Front; the left rendering is properly spaced the rendering on the right is off by an inch, I blew the spacing up so I could actually see it myself.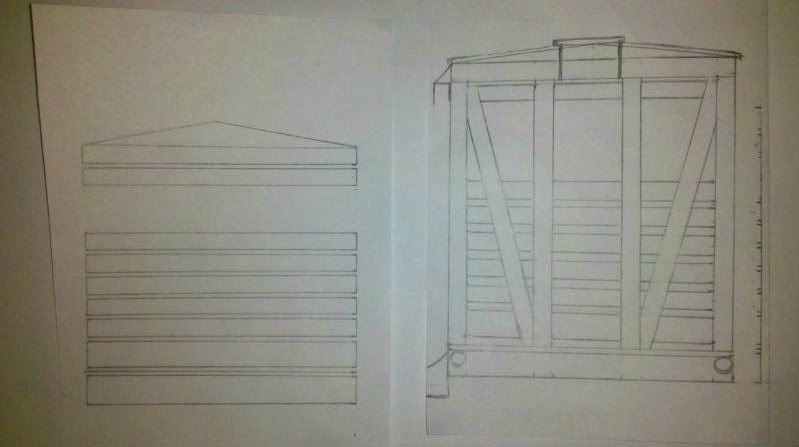 Gondola Park Side
I am still working on the floor plan for both cars, the seating elevations, the interior roof spacing and grid, and the canvas works. The DRR logo 7/8x7/8 inch. The Disneyland RR placard is 3/16x 2 inches. The red and white striped placards are 3/8 x 1-7/8 inches.